Those random glasses at flea markets and thrift stores will never look the same again.The lovely Propellor Design has gathered them all together to create one-of-a-kind chandeliers. I must have. Must have now!


Can't you picture this over a gorgeous white tempered glass kitchen table in an amazing white room?


Now let's find some wonderful antique chairs. Something with a rounded back i think. Like these featured on etsy by The Vintage Supply Co. (sorry they're sold) I'm digging the wood tones with the reds and ambers and browns in the chandelier.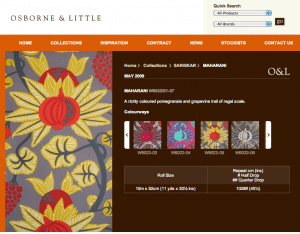 Now, let's add something like this Sariskar fabric designed by Henry Wilson for Osborne & Little. Can't tell if it's a big repeat but i'd try to center the big flower on each seat if possible.
I definitely need glasses. (as pictured above) Clearly, I'm starting to see things! Could be trouble.
curlin