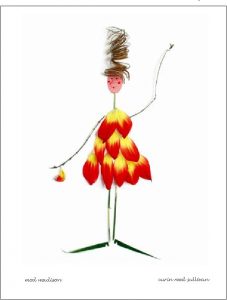 helloooooooo apartment therapy readers! as a thank you for stopping by, i'm offering a free give-away of one of my limited edition MOD MADISON signed archival prints (8.5 x 11). to enter sign up for my "what's new previews" by posting a comment about what you love most about your home. (make sure there's a way to contact you!) i'll pick the winner by random number generator after january 1st.
if you're just stopping by and haven't seen it yet, my home, studio & art are featured on apartmenttherapy.com what a fantastic early christmas present for us! click by and take a tour.
hope you're home is cozy and cheery this holiday season. merry everything!!!
curlin
The winner of the print is Jill. thanks to all of you who wrote and posted comments. Jill please get in touch with me if you check this again so that i can contact you and mail your print to you. love the story of your dining room table. i have a breakfast room table like that.