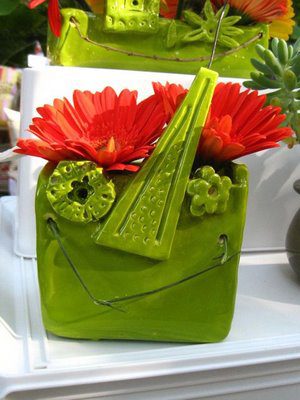 garden creatures are scurrying out of the kiln in time for christmas. along with new garden creaturrre wall pockets. the new green color is making me c.r.e.z.y. happy. if you want to be the first to see them, make sure you sign up to be on my mailing list. i send previews of new items there first.
click here to sign up for my "what's newsletter."
i hope these lil creaturres make you smile.