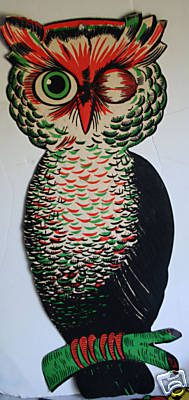 things are getting kinda spooky around here.  
we've got cavemen planning their hunter-gathering on halloween night.  (cavemen ferried about in a golf-cart due to dad's bum knee…so make that progressive cavemen.)
we've got teenagers who are probably going to go out into the night sans costumes.
we've got candy squirreled away.  enough candy to feed an air force base worth of kids.  can't help it…that's how i grew up.
and we have 20 years worth of halloween decorations peering out from every corner of the house.