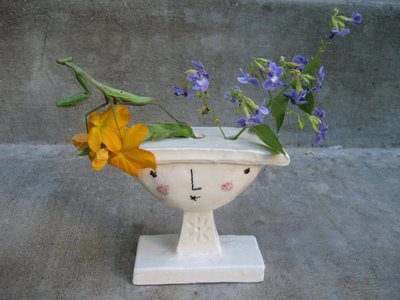 look closely and you'll see the latest in hat fashions in the pippingtooth garden.
a bright green praying mantis.
wonder what he's praying about. looking good in hats? hiding in hats? sneaking into the house hiding in hats? let's hope it's not the latter. praying manti (?) skeeve luke out. i love 'em tho.
i'd wear him as a hat pin any day. the praying mantis, not luke. luke would mash my hat.