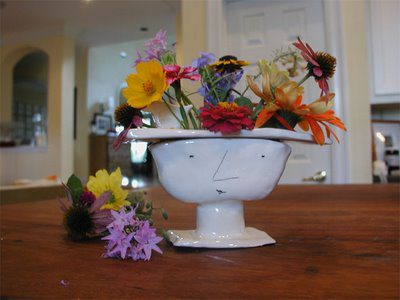 here's a first peek at two of my new vases.
flowervimmen & garden creaturrres.
the rest are snug in the kiln and will be ready soon. i can't wait to unveil them.
i'm loving my new space at the clay studio and being surrounded by other artists working in a whole new medium.