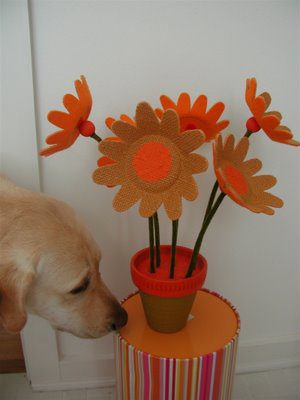 met my dear friend elena for a birthday dinner last night. when i pulled up in front of Happiness, her store on south first street here in austin, this amazing present was perched on a green stool awaiting me.
nearly drove into the front of the store just looking at it. loved it immediately, but guess what the topper was.
get ready. the icing on the birthday cake…those flowers are coasters. cartwheels were turned.
coasters!!!! stuck on with velcro. i am now channelling the happiest 1970s hostess in the world. "here darling…..pluck….won't you have coaster!!" what great birthday present.
elena found it at my favorite Uncommon Objects on S. Congress. My last birthday, nat and andrea bought my studio ducks there, too.
how did i get so lucky. elena has the most amazing eye. and heart.
don't you love 'em? coasters!! whoda thunk it?
i suspect they were a kit of some sort. dontcha think?