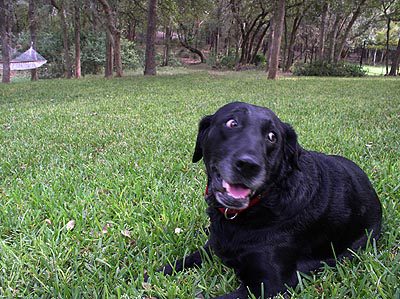 here's my sweet clara enjoying her reign as head of ranch security. her creaky hips prevent her "riding fence" several times a day so we simply carry out our perimeter checks over a cup of coffee in the morning and leave the afternoon free for clara to protect and defend in a more relaxed waggy-tailed fashion.
we adopted clara from the atlanta humane society about 6 years ago and she's the sweetest most gentle girl. our first year here she was chasing a fawn that had squeezed through the fence. the minute i told clara to stop, she pitched a cabillion years of instinct aside and let the sweet fawn escape. dearhearted girl.
ooooooh….i could kiss the computer screen right now just looking at her. okay…i just did.