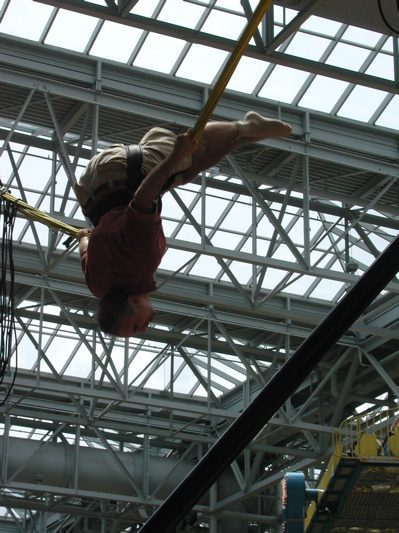 last summer we flew the pippingtooth coop and while on vacation my sweet hubby, luke, took to the skies over minnesota.
he's playing "a mid-air ode to joy" on the trampoline.
luke was a gymnast growing up and i love this picture of him because i know he's deliriously happy up there reliving one of the best parts of his childhood.
i look at this image and here's what i see:
a gentle man who has slipped the pull of gravity for a moment
a loving husband who leaped into sobriety 14 years ago and feels blessed to stay there day after day
a father who's soared beyond all my expectations
a boyfriend who's going to get a great big smooch the minute he floats down from cloud nine