almost made a fine batch of orthopteron parpadelli sunday night.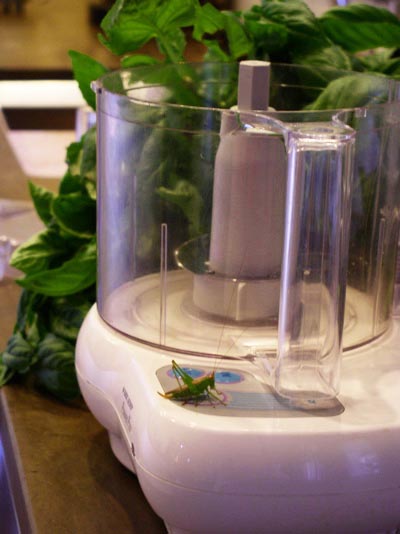 until the little guy jumped from the basil and landed on the "off" button on my food processor. it was not his time to go.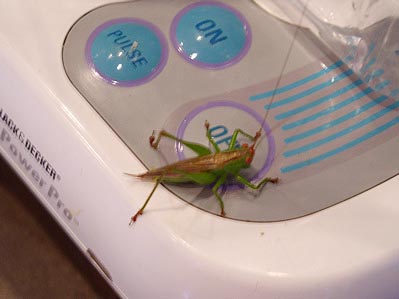 good thing i wasn't making pomegranate salad dressing too, as this gorgeous hornworm might have met his vinegarry doom that day as well.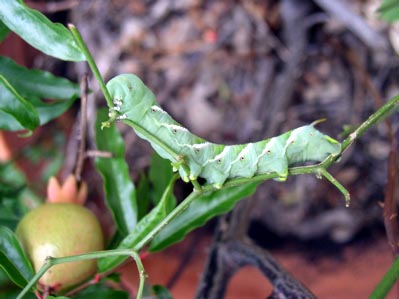 all in all, it was a perilous day for leetle creatures here in our pippingtooth garden.
clara the hefty wonder dog and i "rode fence" this morning and i'm happy to report all insects are present and accounted for as of 10 am.